Best Haute-Nendaz winter activities
Haute-Nendaz ski resort is a true paradise for demanding visitors. A multitude of activities are practicable throughout the winter. All kinds of attractions that will enhance your mountain vacation. Here are the top 8 winter activities to practice in Nendaz during the winter season.
Ski & Snowboard
Located in the heart of the 4 Vallées, one of the largest ski areas in Europe, Nendaz offers 400 km of ski runs spread between 1350 m and Mont Fort, at 3330 m above sea level. Known for its guaranteed snow, Nendaz assures you perfect ski conditions from December to April.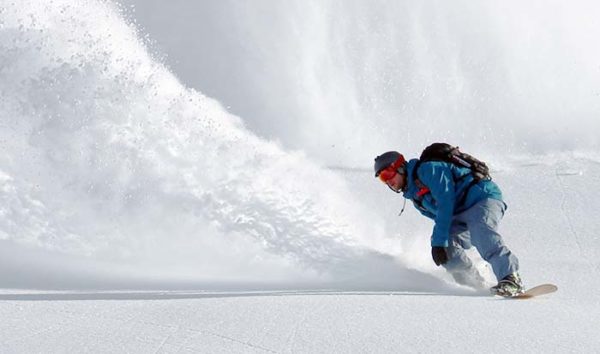 Ski freeride
Nendaz has chosen to count on a secured freeride. There are 7 freet- racks which are secured, marked out, and reachable via the ski lifts but which are not groomed by machines.
Ski touring
The Nendaz Movement Tracks offers five itineraries for ski touring over a total of 20 km. These circuits are signposted and divided into two lev- els of difficulty (blue and red), two departing from Haute-Nendaz and the three others departing from Siviez.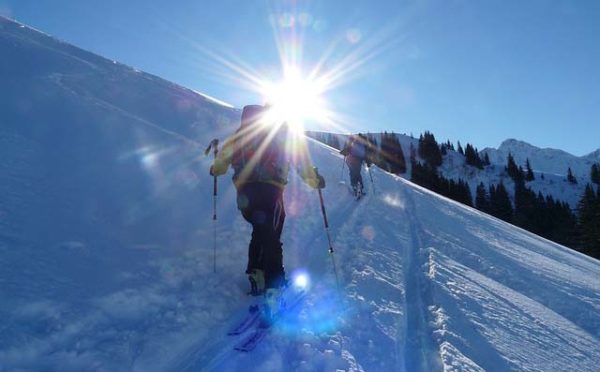 Cross-country skiing
In Pracondu (Haute-Nendaz), there are two tracks (classic and skating) in the woods.
Piste de Pra da Dzeu 6 km (medium)
Piste de Prachavio 3 km (easy)
Snowshoe hikes
7 marked snowshoe tracks from 1 to 3 hours to explore our forests.
Synthetic ice rink 
Free
+41 (0)27 289 58 40
Ice skating boot hire  CHF 4.-
To take your first steps on the ice or to practice your triple somersault, meeting point at the ice rink at the sports centre.
Mont-Fort Zipline
Mont-Fort Zipline is just the highest Zipline in the world. You set off from the famous Mont-Fort summit to an altitude of 3300 meters and reach the Col des Gentianes. An incredible 1.4 km long experience that will take you over 100 km/h. A huge thrill guaranteed!
Prices
CHF 36.- children
CHF 64.- juniors and seniors
CHF 75.- adults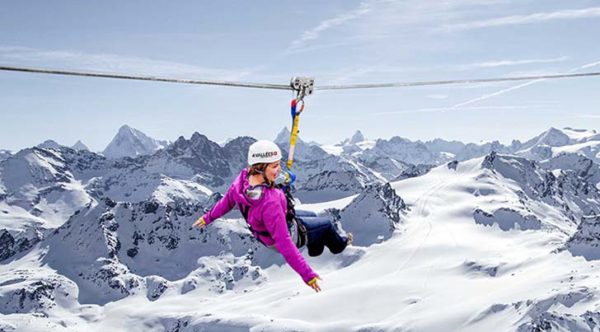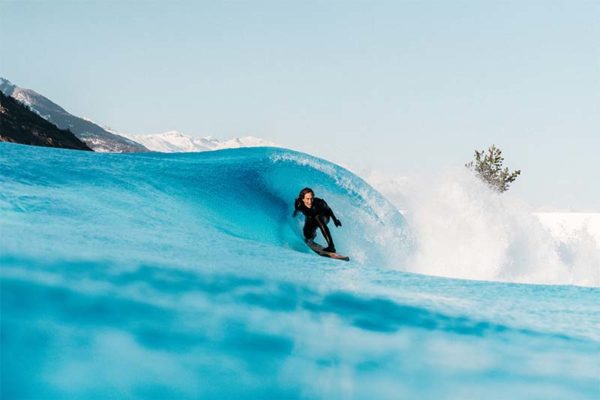 Alaïa Bay
It may seems crazy, but it is possible to surf 20 km away from Haute-Nendaz. Yes, right in the middle of the Alps. Alaïa Bay is a wave pool complex, unique in Europe, dedicated to the surf practice.
Located in the leisure area called "Les Iles" (the islands) in Sion, Alaïa Bay can host, on a pool area of 8,500 m2, 80 surfers simultaneously. The system can produce between 300 and 1000 waves per hour of the same quality of thewaves found in the ocean.
Prices
Prices for a single session range from CHF 114.- to 149.- depending on age and period.
Lessons are offered for beginners for a price ranging from CHF 114.- to 169.-